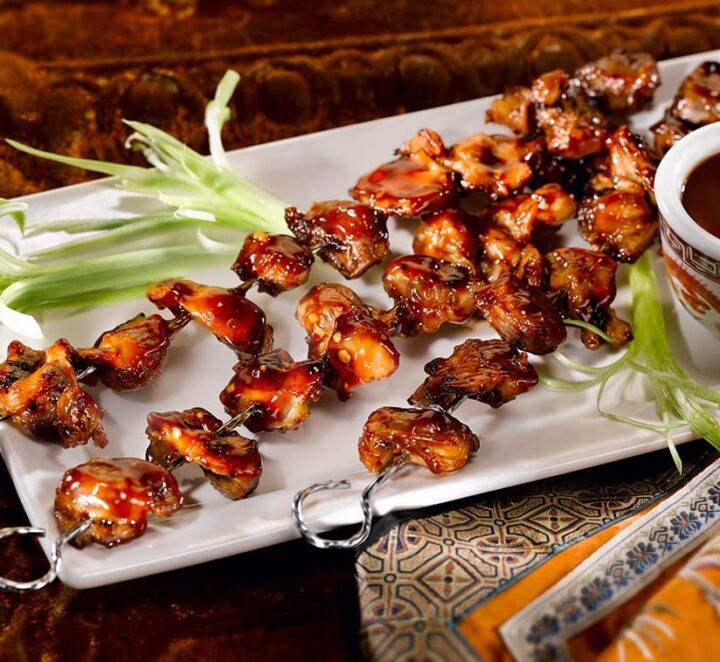 Chicken Gizzard Yakitori
This dish's simple glaze and bite sized pieces make this perfect for a main course or an appetizer.
Shop This Recipe
Ingredients
1 pound Sanderson Farms® Chicken Gizzards, cut in half
3 cups water
½ teaspoon salt
½ cup Teriyaki basting glaze
1 Tablespoon Sriracha sauce
1 teaspoon chopped garlic
4 wooden or metal skewers
Shop This Recipe
Directions
1. If using wooden skewers, place them in water and soak for 30 minutes. Drain water.
2. Place gizzards, water and salt in a 3-quart saucepan. Bring to a boil and cook for 40 minutes. Drain and set aside.
3. Heat oven to 350°F.
4. In a small mixing bowl, mix Teriyaki basting glaze, Sriracha sauce and garlic.
5. Thread gizzards onto the skewers. Place gizzards on baking sheet and brush with glaze.
6. Place in oven and heat for 5 to 7 minutes.